THE BEAUTY AND INGENUITY THAT IS JAKAR LAGOS.
My first experience with Jakar Lagos was not a direct one per se, it was a gift. I must confess that I was not in a hurry to open it because a voice in my head screamed "It's just a handbag" so I didn't rush to open the gift as I ordinarily would. As you would come to understand from the subsequent paragraphs, Jakar Lagos is not just a bag, nope it isn't. It is a statement, an experience, an identity.
I have never considered myself a "fashionista", I like to keep things simple and this trend applied to my handbags, they were mostly bags with minimal style and always in dark shades until I carried my first Jakar bag, a beautiful Ankara and lace handbag, here is a picture…you are welcome.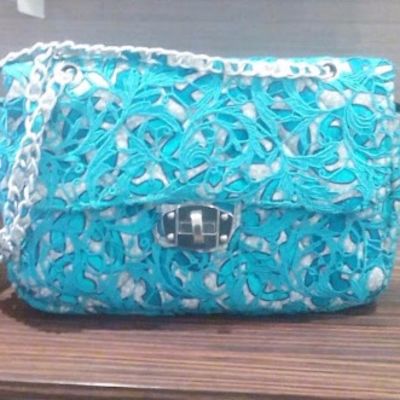 On one fine Sunday morning last year, I decided to debut my Jakar handbag. I was going to church with my boss (who rarely gives compliments) she sees my bag and goes "wow, Lamide that is a very pretty bag" and that marked the beginning of a series of compliments.
Have I mentioned that the Jakar brand is proudly Nigerian? Their products range from pure and deluxe leather to aso-oke to a beautiful and intricate blend of Ankara and lace that just oozes class and typifies luxury. Don't let the word "luxury" scare you, the bags are shockingly very affordable.
Let's be honest, a lot of us are very skeptical when it comes to buying made in Nigeria products and the major cause of worry is quality. With the Jakar bag, quality is the least of your worries, as the bags can easily be carried for years and can even become a heirloom LOL.
The Jakar Lagos collection carries a variety of styles which have a very cool and gracious feel to it, which makes it perfect for an everyday bag that easily and effortlessly goes from day to night in the blink of an eye. The quilted leather used also plays a major role in making the bags more durable too. The brilliantly structured bags come in a variety of rich colours ranging from black, blue, brown (my absolute favorite), green etc. There is the maxi, midi and mini, I am yet to jump on the mini train as I personally am not a fan of small bags.
The leather is amazingly smooth so you definitely want to take care of it to not get scratched and store in a good place. Oh well, that bit is settled as the Jakar bags come with dust bags and beautiful shopping bags that you can't just bring yourself to trash even after months after your purchase.
I could go on and on about the Jakar Lagos collection, sometimes I'm in bed scrolling down my Instagram page and then I see a Jakar post and I just smile and get this warm fuzzy feeling on the inside, a friend of mine insists that I'm obsessed, she is probably right. I carry a Jakar bag practically every day, it is arm candy, a companion and a strong fashion statement.
Check it out on Instagram (@Jakar_Lagos) and you can place an order on the website (www.jakarlagos.com).
As always, thank you so much for reading. If you are a Jakar Lagos enthusiast as myself, please drop a comment and let me know what your favorite thing about the collection is.
Have a great day and do something nice for someone today.
Olamide.
ABOUT THE AUTHOR.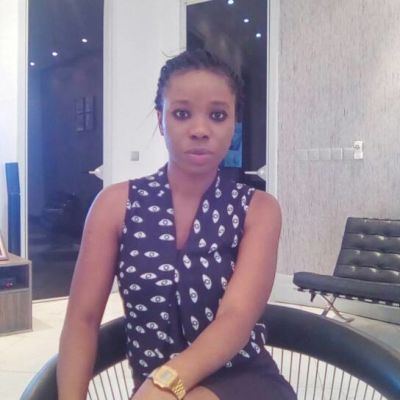 Olamide Adebiyi is a Lawyer, foodie, writer, Arsenal fan and likes to talk about herself in the Third person LOL. She is a contributor on the SlayHQ blog.